Live Virtual Classroom
LIVE Instructor Led Electrical Safety Training in a Web-Based Classroom
This is the same interactive training that we do live onsite. The perfect solution for companies that need high-quality NFPA 70E-based electrical safety training on a budget. Students can join the class using their computers or even cell phones from any location that has an internet connection.
Choose between Corporate Site-Specific Training or our open enrollment format.
Corporate Site-Specific Training will be a closed session held only for your employees. In this format, the training can be tailored to your needs. Together we find a time and date that fits your facility's schedule so all your workers can attend together. Off-shift sessions can be provided if requested.
Open Enrollment Training is held as public sessions. This is a great option for employers that have small groups or individuals that need to be trained.
BCH Safety partners with Rozel to provide monthly Electrical and Arc flash Safety Virtual Classrooms. See the complete schedule by clicking below.
Interactive Online Electrical Safety Training
Rozel's Live Virtual Classroom is realtime and instructor-led by the same instructors used to conduct on-site training. Your workers will have real-time interaction with our trainer – same as if we were completing training at your location. Our classes engage students using the same teaching methods that we employ in our face-to-face setting. Students will be able to participate in conversation, share their experiences and ask questions. The instructor will use visual demonstrations, case studies, whiteboards, and classroom exercises to keep the students engaged in a learning environment.
What will we learn?
Our Electrical Safety in the Workplace training is specifically designed to meet the NFPA 70E training requirements for employees who work on or near energized electrical equipment.
This course will provide electrical workers with the knowledge and skill needed to recognize the shock and arc flash hazards that they encounter in their daily work activities. Students will understand the decision-making process necessary to assess the associated risk, perform job safety planning and select the appropriate risk control methods, including the proper use of PPE.
This course includes documented tests and hands-on sessions designed to meet the OSHA and NFPA 70E requirements for qualified worker training.
At the completion of the training the employee will be able to:
Describe the types of electrical hazards present in the workplace
Identify the OSHA regulations that pertain to electrical safety
Explain an OSHA Consensus standard
Describe how electricity affects the human body
Explain the difference between step and touch potential
Describe the methods of Safe Contact Release
List the hierarchy of risk controls
Define a qualified person
Perform the steps required to create an electrically safe condition
Identify the proper test instrument
Recognize the Limits of Approach
Describe protective barriers and shields
Describe alerting methods
Describe the methods used to select insulating gloves
Test insulating gloves
Recognize insulating tools
Describe the requirements for flexible cord use, maintenance and inspection
Explain the requirements for a job brief
State the requirements for performing energized work
Define an arcing fault
Describe the hazards associated with arc flash/blast events
Identify common arc flash hazards
Understand how to read an arc flash warning label
Understand the relationship between time, fault current and incident energy
Determine personal protective equipment requirements based on incident energy
State the care and maintenance requirements of electrical personal protective equipment
Identify the rating, use, and limitations of arc flash personal protective equipment
Perform an arc flash and shock hazard risk assessment
Download complete course description by clicking below.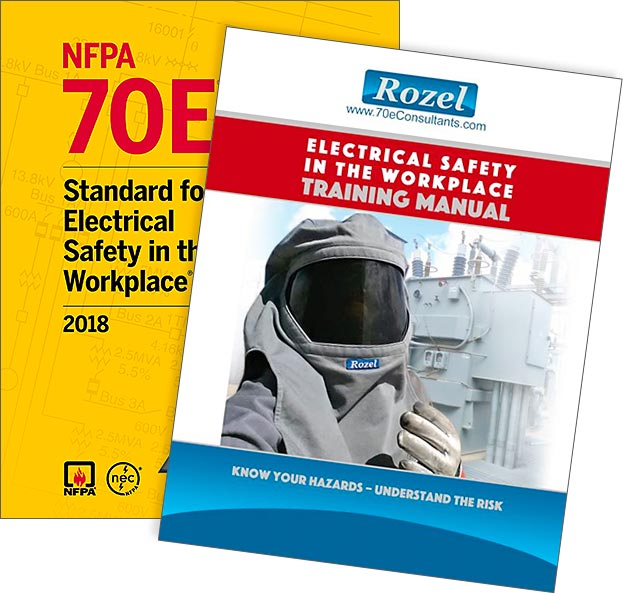 Length of Class and What's Included
One day (6 contact hours) of live instructor-led training.
A hard copy of our 86 page electrical safety instruction manual. This manual was developed by our staff of Professional Engineers and NFPA Certified Electrical Safety Compliance Professionals. Students will use this manual to follow along with the lesson material being presented and can be used as a future reference for safe electrical work practices.
Our Electrical Safety Job Aids such as Energized Electrical Work Permits, Pre-job brief cards, Arc flash and shock hazard PPE Poster, etc.
Each student will receive a completion certificate. Employers can receive a student sign-in sheet for their records as requested.
Prior to training, materials are sent in advance to one location.
Each participant will need the ability to sign in to our virtual classroom via the internet.
One copy of the 2021 Edition of NFPA 70E will be provided for reference as part of the training materials, should additional copies be desired they can be purchased from us for $80.00 each or purchased directly from the NFPA website.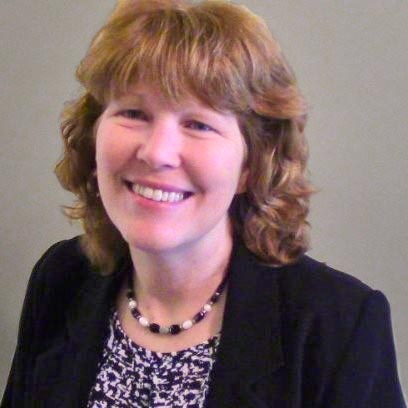 Need More Information or Ready to Order?
Contact
Jeanne Hall: Training Cordinator
Phone: 216-626-5948
jhall@bchsafety.com