Arc Flash
Electrical Safety Training
Get compliant with OSHA 1910 Subpart S standards
5 Options for your Arc Flash Electrical Safety Training
Sign up now for your best training option to ensure your worker safety & OSHA compliance
All training also available in Spanish
Onsite
This Arc Flash Electrical Safety Training is provided at your facility and on your schedule.
Advantages: Worker convenience. Lower facility downtime. Training is also customized to your particular facility and processes.
Offsite Seminars
BCH offers offsite open enrollment Arc Flash Electrical Safety Training seminars that are held throughout the year. It's the same training that we provide onsite or via a webinar.
Advantage: Its a convenient and cost-effective alternative for individuals or small groups that need to get OSHA compliant. Click below to find a training event near you.
Live Virtual Classroom
Live classroom Arc Flash Electrical Safety Training via Zoom webinar.  This is the same comprehensive training that we provide onsite.
Advantages: Students join from any location that has an internet connection. Cost-effective way to get individual employees trained.
Online Training on Demand
We offer a variety of online Arc Flash Electrical Safety Training options. Choose from basic electrical safety training for unqualified workers to more complex training designed for qualified worker refreshers. We also offer electrical safety training for on-boarding new employees or contractors.
Advanatages: Cost-effective alternative that can be administered at worker convenience.
Train the Trainer
We train you so that you can train your employees in Arc Flash Electrical Safety Training. We will provide the knowledge needed to design effective training. Our trainers will educate you on safe work practices and arc flash safety. Then we show how to effectively implement our training material. Finally, its your turn!
Advantages: Reduces training costs over time. Able to train individuals as needed to assure safety compliance at all times.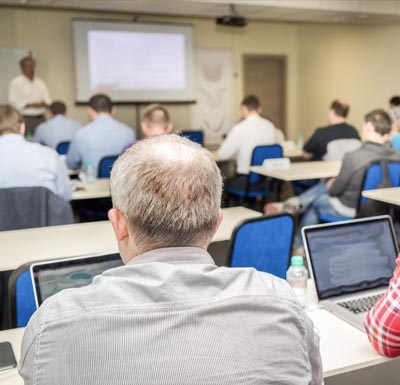 — Arc Flash Electrical Safety Training Reviews —
Well done.
October 11, 2023
Very informative and helpful.
The instructor was very clear while presenting the class.
Impressed with how relatable the trainer was
October 5, 2023
I was a little hesitant at first, thinking it was going to be another engineer speaking who never had any field experience. But it was nice to have someone who has been in the field and had experience with what we do day to day. Made it much easier to absorb the information giving and be able to translate that into a working practice in our own plants.
Virtual Electrical Safety Training
October 2, 2023
The course and the instructor were both informational and interesting. The off site instruction was much better than I had anticipated. I absolutely recommend this course.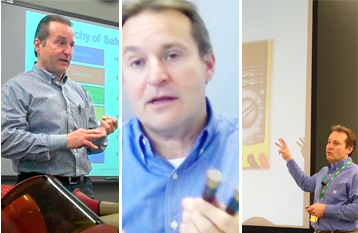 About BCH Safety
Mr. Brian Hall is the President and Lead Electrical Instructor for BCH Electrical Consulting and Rozel, LLC.
Brian Hall's Qualifications 
NFPA Certified Electrical Safety Compliance Professional (15-136)
National Academy for Nuclear Training Electrical Instructor
Institute of Nuclear Power Operations Qualified Electrical Maintenance Supervisor
Over 30 Years for of experience in the electrical field
Subscribe to our email list for updates and safety tips