Get compliant with
OSHA 1910 Subpart S
 standards
America's Premier Electrical Safety Training
5 Options for your Arc Flash Electrical Safety Training
Sign up now for your best training option to ensure your worker safety & OSHA compliance
All training also available in Spanish
Onsite
This Arc Flash Electrical Safety Training is provided at your facility and on your schedule.
Advantages: Worker convenience. Lower facility downtime. Training is also customized to your particular facility and processes.
Offsite Seminars
BCH offers offsite open enrollment Arc Flash Electrical Safety Training seminars that are held throughout the year. It's the same training that we provide onsite or via a webinar.
Advantage: Its a convenient and cost-effective alternative for individuals or small groups that need to get OSHA compliant. Click below to find a training event near you.
Live Virtual Classroom
Live classroom Arc Flash Electrical Safety Training via Zoom webinar.  This is the same comprehensive training that we provide onsite.
Advantages: Students join from any location that has an internet connection. Cost-effective way to get individual employees trained.
Online Training on Demand
We offer a variety of online Arc Flash Electrical Safety Training options. Choose from basic electrical safety training for unqualified workers to more complex training designed for qualified worker refreshers. We also offer electrical safety training for on-boarding new employees or contractors.
Advanatages: Cost-effective alternative that can be administered at worker convenience.
Train the Trainer
We train you so that you can train your employees in Arc Flash Electrical Safety Training. We will provide the knowledge needed to design effective training. Our trainers will educate you on safe work practices and arc flash safety. Then we show how to effectively implement our training material. Finally, its your turn!
Advantages: Reduces training costs over time. Able to train individuals as needed to assure safety compliance at all times.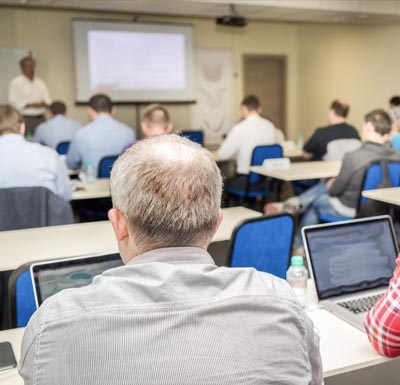 — Arc Flash Electrical Safety Training Reviews —
Shock and Arc Flash Saftey
September 27, 2023
I knew of shock and arc flash safety from trying I received many years ago. This experience was far more educational and Brian Hall presented the class with an outstanding professional attitude. Taking and answering questions along with helping us fill in the gaps in our knowledge.
Everyone was encouraged to get involved in the class
September 27, 2023
Brian encouraged all participants to be involved – he answered all questions and was kind during the process. Was very knowledgeable of the topic and had the experience to back it up. We all had a much better understanding about NFPA 70E than before.
Not boring
September 27, 2023
Very good presentation, very knowledgeable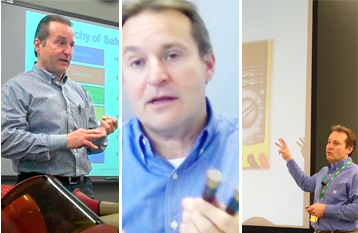 About BCH Safety
Mr. Brian Hall is the President and Lead Electrical Instructor for BCH Electrical Consulting and Rozel, LLC.
Brian Hall's Qualifications 
NFPA Certified Electrical Safety Compliance Professional (15-136)
National Academy for Nuclear Training Electrical Instructor
Institute of Nuclear Power Operations Qualified Electrical Maintenance Supervisor
Over 30 Years for of experience in the electrical field
Subscribe to our email list for updates and safety tips