BCH Safety, in partnership with Rozel, offers two kinds of convenient,
ON-SITE ELECTRICAL SAFETY & MAINTENANCE TRAINING:
ARC FLASH
Electrical Safety Training
Train The Trainer
Electrical Safety Training
FUNDAMENTALS
of Electrical Maintenance
Arc Flash Safety Training | Shock Safety Training
On-site training classes
8-hour on-site training
Our 8-hour Electrical Safety in the Workplace training is specifically designed to meet the NFPA 70E training requirements for employees who work on or near energized electrical equipment.
This 8-hour course will provide electrical workers with the knowledge and skill needed to recognize the shock and arc flash hazards that they encounter in their daily work activities. The students will understand the decision-making process necessary to assess the associated risk, perform job safety planning, select the appropriate risk control methods, including the proper use of PPE.
This course includes documented tests and hands-on sessions designed to meet the OSHA 1910.332 and NFPA 70E requirements for qualified worker training.
Course outline
4-hour on-site training
This 4-hour course is designed for electrical workers who need the basic knowledge and skills to perform low risk electrical work activities. Because this course covers the fundamental elements of NFPA 70E it can be used as a refresher training for previously qualified workers, give supervisors, managers, and electrical workers the basic knowledge needed to ensure worker safety.
Course outline
Webinar Format
Rozel is currently offering the above courses as virtual training. This can be a safe alternative to on-site training.  This would be a Zoom webinar.

Benefits of BCH Safety on-site training:
Drastically reduce chances of injuries and fatalities

Abate risk of OSHA fines and litigation due to non-compliance

Reduce chances of equipment damage due to arc flash events
Lessen potential production line downtime due to injuries or equipment failure
Training at your facility allows us to customize the course to your particular facility and equipment
We provide NFPA 70E®-based Arc Flash Hazard & Shock Hazard electrical safety training classes to companies in need of protecting their employees, investments and ensure OSHA compliance.
We personalize our classes to each audience and situation and conduct hands-on, interactive classes to ensure the highest level of retention possible.
On site, interactive NFPA 70E®-based training by certified instructors. Contact us to schedule your arc flash classes.
To request your On-site Electrical Safety Training quote, please fill out  this form.
Train The Trainer
3-day, 30-hour on-site training class
BCH Safety and Rozel have developed a Train the Trainer program specifically designed to give qualified individuals the tools and techniques necessary to competently provide a technically accurate NFPA 70e®-based electrical safety course to others within their organization.
This comprehensive training program provides you with a complete turn-key course. We provide you with lesson material that has been developed by our recognized industry experts then teach you how to present it in a manner that is engaging and ensures maximum retention. Become someone that can conduct arc flash safety training today!
Individuals are expected to have prior basic knowledge of four competency areas:
General knowledge of electrical concepts and theories
General knowledge of electrical safety concepts and standards such as NFPA 70e®, OSHA 1910 Subpart S and the National Electric Code.
Working knowledge of industrial electrical equipment such as switch gear, motor control centers, disconnect switches, etc.
General Microsoft Office knowledge. We want you to be able to make our training your training, this might include adding pictures, changing wording, etc.
Our course provides the instructor with a complete turn-key training course that includes:
Comprehensive NFPA 70e®-based lesson material including PowerPoint presentation and instructor's guide.
Student training manual that allows students to follow the lesson material, keep notes and use for reference during their daily work activities.
Comprehensive student exam given at the conclusion of the course.
Unlimited access to our educational team via phone or email. We are always here to answer your questions.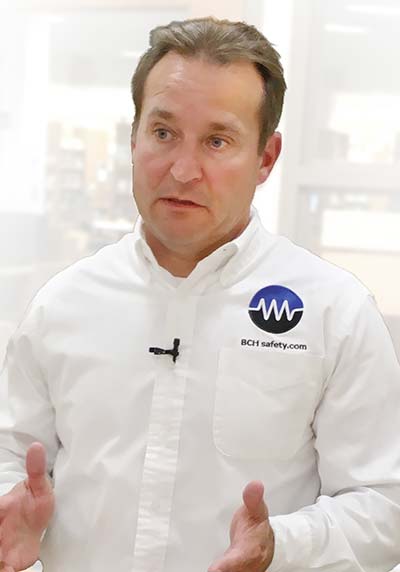 Please fill out the form below to receive your free Train The Trainer quote
Fundamentals of Electrical Maintenance
On-site training class
An electrical technician who can systematically troubleshoot and safely repair their plant's equipment will ultimately add to their organizations' bottom line.
BCH Safety in partnership with Rozel provides certified electrical maintenance training at your facility that is customized and interactive – providing your workers with a very high retention rate. Workers with proper electrical training keep plant operations and equipment running smoothly.
The costs of not having properly trained electrical technicians
The untrained technician unnecessarily replaces costly parts, must wait for technical support from engineering, the supervisory staff, or the equipment manufactures' support organization. This wastes valuable time and money. In some cases, the equipment gets damaged because parts are installed incorrectly, or the workmanship is substandard.
Rozel has designed a course that will give your technicians the skills and knowledge they need to become safe and technically proficient. This two-day course begins with fundamental electrical concepts and ends with advanced electrical maintenance theory and troubleshooting skills. To get started, fill out the form below!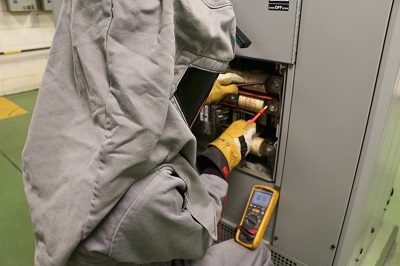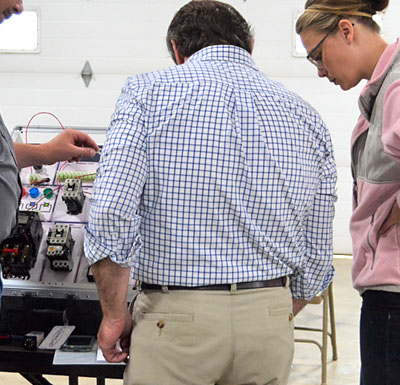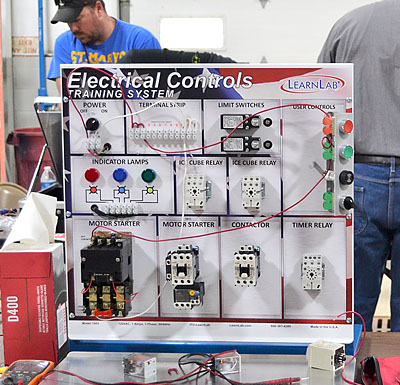 Who should attend
The course is designed to specifically meet the needs of electrical technicians, supervisors, managers and engineers who are directly responsible for the repair, maintenance and troubleshooting of industrial plant electrical equipment.
This is a hands-on course and is taught by our NFPA qualified instructors.
---
Class description: 
Each class is 8 hours.
Schedule: Additional classes (same day only) can be added at half price

---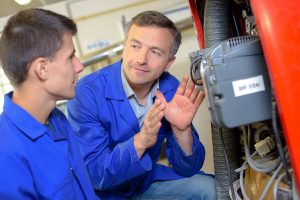 Please fill out the form below to receive your free Fundamentals of Electrical Maintenance quote