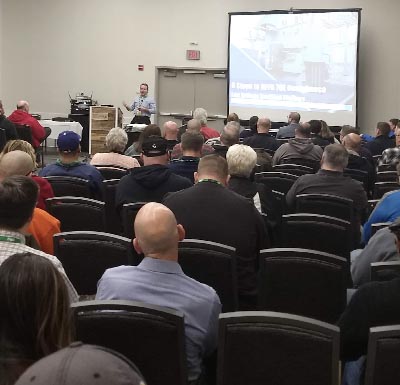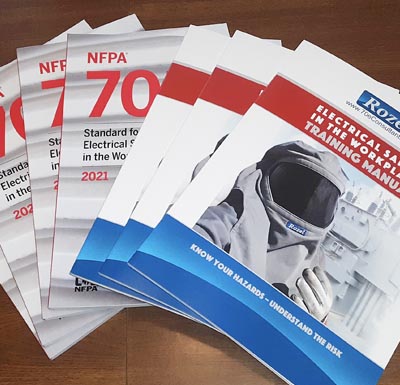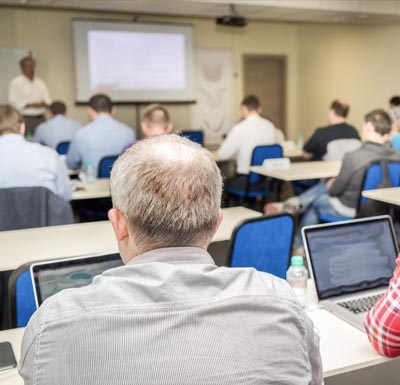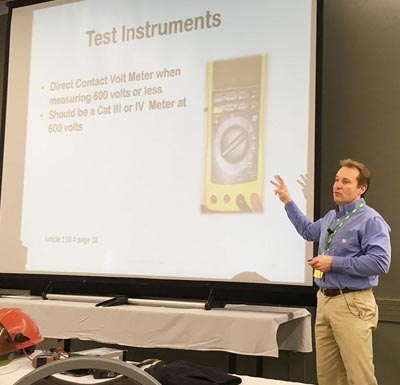 BCH Safety's off site public Electrical Safety Training events are held throughout the year
Our periodic public training option that helps companies get employees compliant that missed our on site class. Our off site training is a fully comprehensive option to our on site training.
Ideal for:
Safety Professionals  |  Maintenance and Contract Electricians  |  Managers and Supervisors
Recent hires that didn't have the opportunity to participate in on-site training
Workers that haven't had training in the last 3 years
Facility that can't accommodate on-site training
For workers of all levels of expertise with a need to understand electrical safety.
Course Description: Electrical Safety in the Workplace training is specifically designed for employees work on or near energized electrical equipment. This course will explain and demonstrate the safety related work practices stated National Fire Protection Association (NFPA) 70E®.
This 8-hour course will teach the skills needed to keep workers safe from shock and arc flash hazards. It is designed to meet the electrical safety needs of workers who perform electrical work on or near energized electrical equipment operating at 480-volts and lower.
The course will explain safe electrical work practices that are mandated by OSHA 1910 Subpart-S and NFPA 70E®. At the completion of this course, students will understand how to assess electrical hazards and their associated risks, devise safe work plans, know when, where and why to use shock and arc flash hazard personal protective equipment.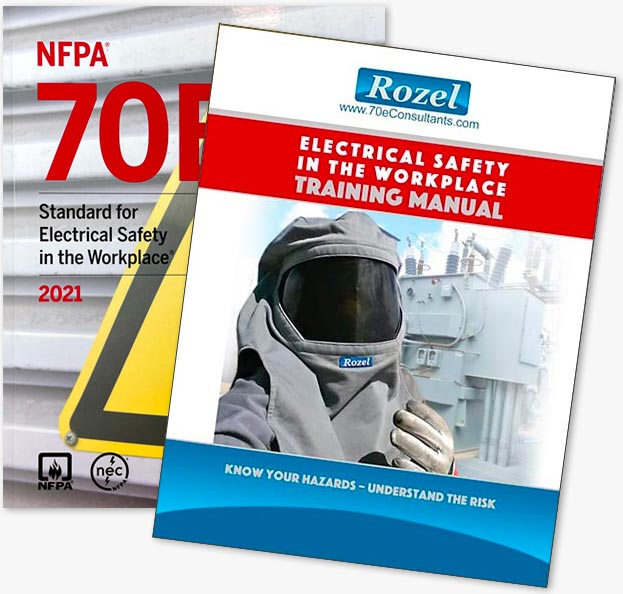 Each student will receive a new edition of NFPA 70E® and 86-page student Training Manual that can be used as a reference for future electrical safety applications.
Time: 8:00am – 4:00pm
Place: Crowne Plaza Cleveland Airport Hotel 7230 Engle Rd, Middleburg Heights, OH 44130
Available dates:
   |  July 14, 2022  |  October 20, 2022
Please click on preferred date above to sign up. If you have any questions, please contact us!
---
Your instructor: Brian Hall is a frequent speaker at safety expos and associations. He is also a published writer in the electrical safety field.
If you have interest in his expertise, please contact us.