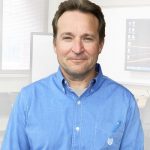 We thank the companies below for taking the time to share their thoughts with us. Your feedback allows me and my team to learn, grow and serve you better.
We'd love to get your feedback as well! Please click here to do so.
Thank you.
— Brian Hall, CESP | Director of Electrical Safety Training
---
"Brian presented the 70e® 8-hr class very professionally. The course moved at a good pace and was a welcome improvement from looking at tables and PowerPoint slides. He included live person interaction with training props, which hopefully will benefit our staff in our daily work.
Thanks!"
Greg Newson |  Electrician
Entegris, Inc.
---
"Trainer was very knowledgeable and had "real world" experience. I recommend them as they made good use of time and were very thorough.
This training will make me more aware of potential electrical dangers in plant. Also more aware of safe work practices that my employees should use."
Tyler James |  Engineer Supervisor
New Avon llc
---
 "Dear Brian,
I hope this letter finds you well. I wanted to take a few moments to reflect on the services provided by BCH Electrical Consulting. When I first reached out to you, we were about a year or so into receiving our Arc Flash Training that our corporate office scheduled (the 3 year reoccurring). I had 3 employees that had been hired since and a couple that "missed" the training. We needed a local trainer to deliver comprehensive arc flash training.
I'm pleased to say that expectations were met and exceeded. I'll admit that training prior mainly consisted of a "slide-a-thon" through NFPA 70e®, mostly treated as an ongoing refresher. The level of training we received from you was engaging and informative. Feedback was very positive from the employees about the training.
 Doing business with BCH is concise, and in the modern world, it is a highly sought after quality. It is as simple as requesting training, setting a date and writing the check. Employees can now start their full line of duties with proper training in a timely fashion. We've effective taken an overwhelming safety process and made it easy to navigate.
 Take pride in knowing that you offer an exceptional electrical safety course that I would gladly recommend to any of my peers. You have a repeat customer in us. When new maintenance hires come in, my first thought will be "I better give BCH a call."
 Thank you,
Wil Haman | Safety and Supply Coordinator
Paulo Products Company, American Brazing Division
Willoughby, OH
---
"I had the opportunity of working with Brian on a training project at PCC Airfoils. Brian delivered Electrical Safety and Arc Flash Training to the maintenance team which included a well delivered presentation as well as a hands-on activity and knowledge check. Brian could relate to the maintenance team through his work experience as an electrician and by discussing his real-life experiences in the field.
Brian was quick to respond to any questions that arose in the process of setting up the training. He was also accommodating by adjusting his schedule for multiple shifts. I would recommend Brian for your Electrical Safety and Arc Flash Training needs."
Kimberly Sayers CPS
Valtris Specialty Chemicals
Independence, Ohio
---
"I would like to initially state that we were very happy with the training and information you provided.
All that attended felt it was good content, and presented in a very student-friendly manner and allowed for some hands-on learning, as opposed to some training that just reads off standards.
Your training was well received here at TT, and by far the cost was better than anyone we had quoted in the past. Prior to BCH, we were hesitant due to the extreme cost of this training through most companies, but BCH was very reasonable.
It was a good value for all that were trained at the price. Convenient for us having the training onsite and avoid travel for everyone.
All of our team members felt the training was effective and valuable to them as technicians. They all seemed to be glad to have the opportunity. We intend to continue doing business with BCH for any new team members and any refresher training requirements for electrical safety.
We would recommend BCH to anyone with electrical safety training needs without hesitation. Thank you."
Ray Clark | Trade Compliance Specialist/Trainer
TT Electronics – IMS
Perry, Ohio
---
"I was wary of using Brian's services at first because he was a newcomer to training in the public marketplace. However, he priced himself very competitively and offered to provide manuals the students can use while in class at no cost. Many other arc flash trainers require the customer to purchase NFPA 70e® manuals and charge to do so.
Brian also custom designs his training to what we need and does not have a set program. He even modifies the study material so it is specific to our facility, which is fantastic since that will be what we use and reference on a day-to-day basis in our plant.
Finally, the hands-on training Brian uses really gets our employees engaged and helps them to learn by physically performing a live-dead-live test and creating an electrically safe condition. I highly recommend anyone to use BCH Safety."
Nathan T. Massie | Preventive Maintenance Sales Representative
EnerTech
Lowellville, OH
---