Get compliant with
OSHA 1910 Subpart S
 standards
America's Premier Electrical Safety Training
5 Options for your Arc Flash Electrical Safety Training
Sign up now for your best training option to ensure your worker safety & OSHA compliance
All training also available in Spanish
Onsite
This Arc Flash Electrical Safety Training is provided at your facility and on your schedule.
Advantages: Worker convenience. Lower facility downtime. Training is also customized to your particular facility and processes.
Offsite Seminars
BCH offers offsite open enrollment Arc Flash Electrical Safety Training seminars that are held throughout the year. It's the same training that we provide onsite or via a webinar.
Advantage: Its a convenient and cost-effective alternative for individuals or small groups that need to get OSHA compliant. Click below to find a training event near you.
Live Virtual Classroom
Live classroom Arc Flash Electrical Safety Training via Zoom webinar.  This is the same comprehensive training that we provide onsite.
Advantages: Students join from any location that has an internet connection. Cost-effective way to get individual employees trained.
Online Training on Demand
We offer a variety of online Arc Flash Electrical Safety Training options. Choose from basic electrical safety training for unqualified workers to more complex training designed for qualified worker refreshers. We also offer electrical safety training for on-boarding new employees or contractors.
Advanatages: Cost-effective alternative that can be administered at worker convenience.
Train the Trainer
We train you so that you can train your employees in Arc Flash Electrical Safety Training. We will provide the knowledge needed to design effective training. Our trainers will educate you on safe work practices and arc flash safety. Then we show how to effectively implement our training material. Finally, its your turn!
Advantages: Reduces training costs over time. Able to train individuals as needed to assure safety compliance at all times.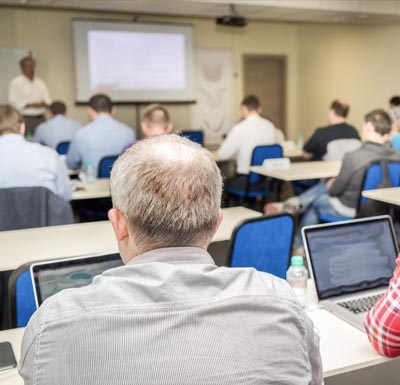 — Arc Flash Electrical Safety Training Reviews —
Very informative and detailed instruction
March 24, 2023
Brian Hall did a fabulous job with this class. One of the very best I have attended. The best for a virtual class!
Knowledgeable and outstanding content
March 22, 2023
Brian was very engaging and knowledgeable on the Electrical Safety/ NFPA70E. He gave us practical advice on implementing what we had learned into our everyday business practices. We especially valued the hands-on approach that Brian brought to the table, which allowed us to apply what we had learned right away. His enthusiasm and passion for the topic made it easy to understand and use in our business. We highly recommend Brian to anyone looking for expert advice from someone who has been in the industry for many years.
Thanks, Brian!
good training and info
March 22, 2023
I enjoyed learning from Brian Hall; he made it very interesting and memorable I will use a lot of good info. Thank you, this was one of the best training I have taken.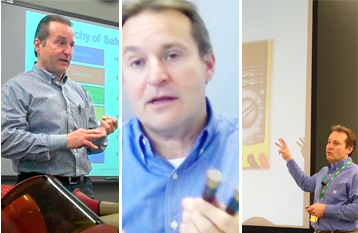 About BCH Safety
Mr. Brian Hall is the President and Lead Electrical Instructor for BCH Electrical Consulting and Rozel, LLC.
Brian Hall's Qualifications 
NFPA Certified Electrical Safety Compliance Professional (15-136)
National Academy for Nuclear Training Electrical Instructor
Institute of Nuclear Power Operations Qualified Electrical Maintenance Supervisor
Over 30 Years for of experience in the electrical field
Subscribe to our email list for updates and safety tips