Fundamentals of Electrical Maintenance

On Site Training Class
An electrical technician who can systematically troubleshoot and safely repair their plant's equipment will ultimately add to their organizations' bottom line.
Rozel provides certified electrical safety training that is customized and interactive – providing your workers with a very high retention rate. Workers with proper electrical training keep plant operations and equipment running smoothly.
The costs of not having properly trained electrical technicians
The untrained technician unnecessarily replaces costly parts, must wait for technical support from engineering, the supervisory staff, or the equipment manufactures' support organization. This wastes valuable time and money. In some cases, the equipment gets damaged because parts are installed incorrectly, or the workmanship is substandard.
Rozel has designed a course that will give your technicians the skills and knowledge they need to become safe and technically proficient. This two-day course begins with fundamental electrical concepts and ends with advanced electrical maintenance theory and troubleshooting skills. To get started, fill out the form below!

Who Should Attend
This is a hands-on course is taught by Brian Hall, a nuclear industry trained and qualified electrical maintenance instructor. Brian has designed the course to specifically meet the needs of electrical technicians, supervisors, managers and engineers who are directly responsible for the repair, maintenance and troubleshooting of industrial plant electrical equipment.
---
Class description: 
Each class is 8 hours.
Schedule: Additional classes (same day only) can be added at half price

---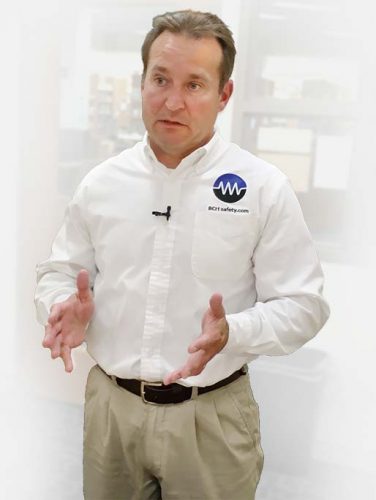 Learning Objectives – Day 1
Explain and apply electrical concepts
Volts, Amperes, Ohms, Watts
Ohm's law
Electromagnetism
Mutual Inductance
Circuit Construction
Basic troubleshooting techniques
Explain the operation, safe use, limitations and maintenance of test instruments
Volt /Ohm meters
Current measuring meters
Insulation Resistance Testers (Megohm meter)
Explain the operation and maintenance Circuit Components
Switches
Contactors and Relays
Interpret commonly used electrical drawings
Identify symbols of electrical components
One-line drawings
Ladder diagrams
Schematic diagrams
Build common circuits using drawings (hands-on exercise)
Circuit Protection devices
Fuses – Types, Construction, Ratings, Maintenance requirements
Circuit Breakers – Types, Operation, Maintenance requirements
Motor Over-load protection devices – Types, Operation, Maintenance requirements
Learning Objectives – Day 2
3-phase A.C. Motor maintenance
Operating principals of an induction motor
Maintenance requirements
Troubleshooting techniques (hands-on exercise)
Motor Controllers
Components
Operation
Maintenance requirements
Build and troubleshoot motor control circuits (hands-on exercise)
Transformers for industrial applications
Single phase control transformers

Construction/operation/common circuit construction

3-Phase power transformers

Construction/operation/useful calculations
Torque applications for electricians
Fastener Identification
Tool types and settings
Torque values for electrical assemblies